The Holy Family Catholic School exists to provide a contemporary education rooted in traditional gospel values where we believe that Christ is at the heart of all our endeavours inspiring us to excellence, where justice, compassion, a commitment to service and moral responsibility pervade everything that we do. We aim to awaken students to the largeness of the world around them, give them a dream of human achievement and an active concern for the human predicament here and now and in doing so reveal the truth about God, Christ and Spirit.
Awakening Minds
Our faith, the teachings of Christ, is at our heart. We devote ourselves fully to our spiritual growth, striving for excellence in all that we do each day.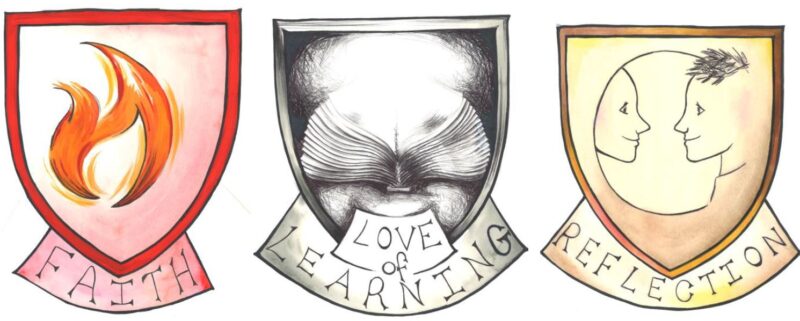 Achieving Dreams
Our work blends inspirational teaching and confident study in a stimulating environment. We learn wholeheartedly, turning our ambitions into reality with every opportunity.

Serving Others
Our spirit leads us to take a positive role in our community. We show love, care and respect for one another and for everyone in our world today.

The school prayer
God our Father,
You created us
And through your Son, Jesus,
Made us members of your holy family,
The Church.
Fill us with the gift of your Holy Spirit,
that we may have the strength to care for one another
and the courage to lead our lives
following the example of your Son.
Mary, Mother of God, keep us from harm.
Joseph, patron of all workers,
Help us to develop our talents
to the best of our ability.