In preparation for the GCSE examinations this summer, we would like to invite your son/daughter to attend intervention sessions. The sessions will be offered in the morning, at lunchtime and after school.  We have decided to make this an open invitation to all students but some students who are at risk of underperforming, will also be approached individually to support them in achieving the best possible results. In addition to this we are running a rewards program which has been designed to recognise the commitment the students have made to maximising their potential (see letter attached below). If you have any question then please contact Mr Burrows or Mr Ryan via the school office.
Below are a number of documents that will help you support your son/daughter with their revision. Please take the time to look at these as they will help you through the next few months of revision.
The revision timetable is below and will begin: W/C 28th February and run up to the start of the exams.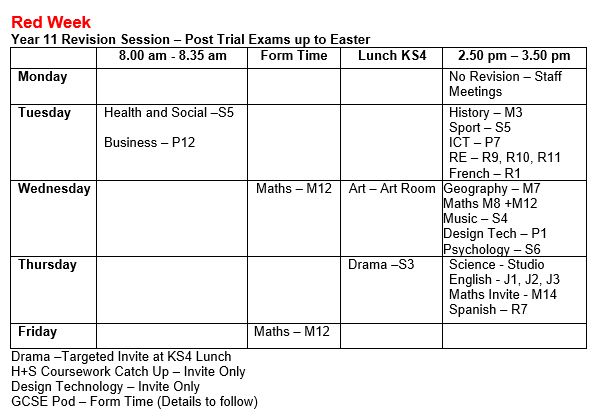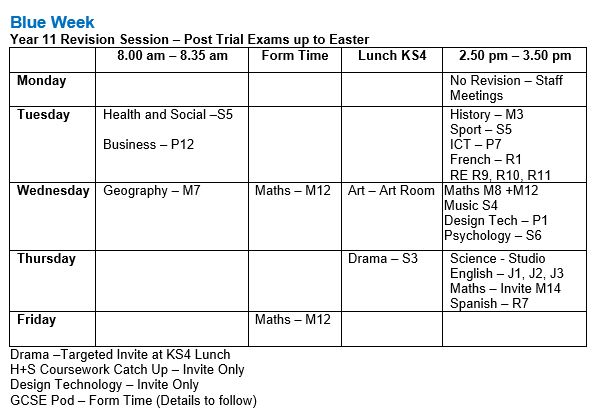 We use GCSE Pod in school to help students work on topics independently outside of school. After half term students will have refresher sessions on how to access and use the system. The link below will allow them to login in. If your son/daughter are having problems logging in they can contact their Form Tutor to get the password reset.